8 tags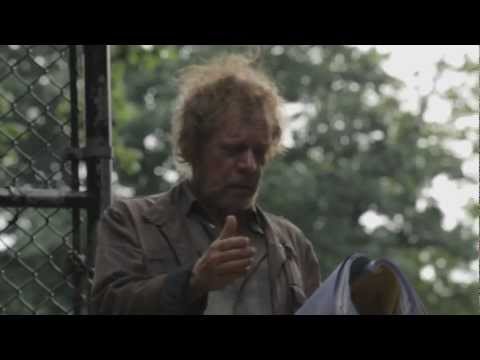 4 tags
RESCHEDULED SHOWS FOR 8 MILLION PROTAGONISTS –...
Hello All, We hope you and your families are doing well after the storm. It was, and for many continues to be challenging. New York has always stood ta ll and proud. We will overcome the challenges and come back an even stronger city. As you know the storm caused us to temporarily postpone and reschedule the theatre performances for '8 Million Protagonists'. We have now finalized the schedule...
5 tags
8 Million Protagonists has been POSTPONED
Due to the impact of Hurricane Sandy, the premiere of '8 Million Protagonists' and the following show nights are subject to cancellation or rescheduling. We are working to determine a resolution and will communicate any changes to ticket holders via email as soon as possible.  Thank you for your patience and understanding.
5 tags
Agency Puts City Stories on Stage →
9 tags
8 Million Protagonists - Dance Rehearsal Gallery
As we countdown to opening night of our Off Broadway play 8 Million Protagonists we a will try and take you inside the process leading up to the show.  We dropped in on a few rehearsals and captured the cast working through dance routines.   All the stories in the play are inspired by real entries from our site.   Get your tickets now.   Shows run Nov. 1st - Nov. 10th. ...
7 tags
TICKETS ON SALE NOW FOR ʻ8 MILLION PROTAGONISTS'...
There's no greater stage than the streets of New York. Every day, the city and its 8 million inhabitants say and do things that make up one of the best reality shows imaginable. New York Writes Itself  is a simple online destination where New Yorkers can write down those great moments they witness everyday – from funny, romantic, or just plain crazy stories. New York Writes Itself and The...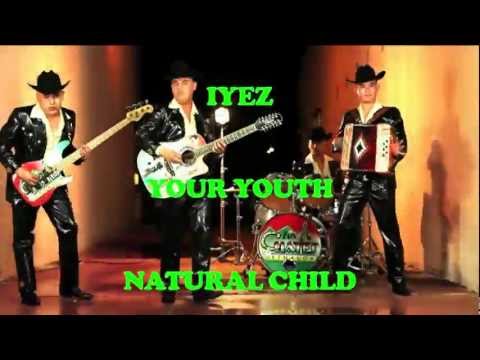 4 tags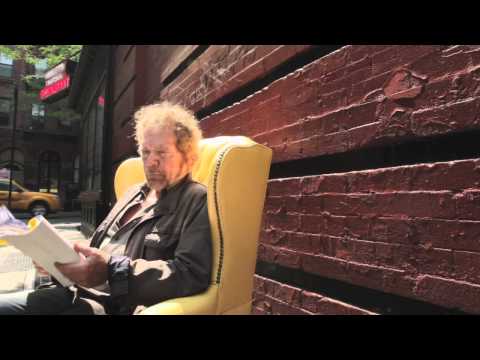 2 tags
"I'm standing outside my office building, and this girl wearing flip flops comes..."
– http://www.newyorkwritesitself.com/scripts/pedicure-needed/
3 tags
NEW YORK WRITES ITSELF WINS 1 GOLD + 2 BRONZE...
We have great news! At last week's 59th Cannes Lions Festival, New York Writes Itself took home a Gold Lion for Branded Entertainment (for Best use or integration of user-generated content) it the award's inaugural year. Additionally, we picked up 2 Bronze Lions — a Direct Lion (for Use of Direct Marketing) and a PR Lion (for Best Use of Social Media). New York Writes Itself owes these...
1 tag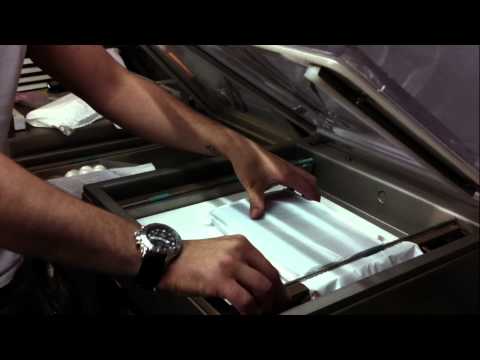 3 tags
"New York, Phew York" Scratch-N-Sniff Book
Cigarettes, the morning paper, an onion bagel, dewy tree leaves, sterile air-conditioned air, a fellow commuter's hairspray, bus exhaust, sweaty dog, urine - these are all smells you probably experienced on your way to work this morning! Inspired by the smells of the city and funded by a Kickstarter campaign launched last summer comes "New York, Phew York," a new scratch-n-sniff...
Aerial New York City
Aerial New York City from bagnik on Vimeo. New Yorkers come in all shapes and sizes: rich and poor; black and brown and white; grungy and glossy; big and small. But from up above we're all pretty much the same - microscopic. Catch the video above for a stunning HD aerial trip around Manhattan and check out Gothamist for some aerial photography of the city. [via ANIMAL NY]
Watch
The Chairman Episode 1 - Mullet In A Hurry - watch more funny videos
5 tags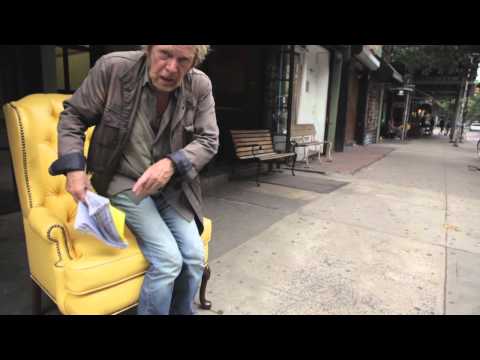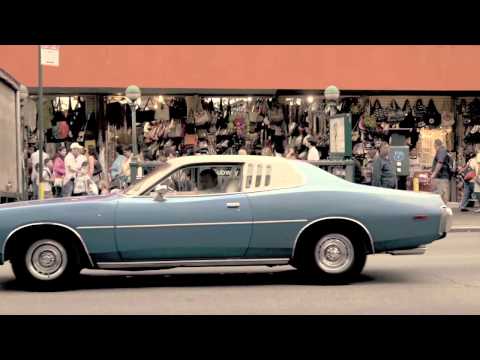 3 tags
8 Films About Letterpress
This post was inspired by the article that was posted a few days ago on The Next Web.   It was called 7 Gorgeous short films that capture the magic of letterpress printing' but it did not include our New York Types short about NYC letterpress now that we have added that we give to you,  8 Gorgeous films about letterpress. Enjoy. New York Writes Itself presents: New York Types - A short film...
2 tags
Artworks on Used Coffee Cups at the Flatiron...
(Photo by Gwyneth Leech) Since September of last year, Artist Gwyneth Leech has been filling the Sprint Prow ArtSpace at the Flatiron Building in Manhattan with hundreds of coffee cup artworks (more than 700 at last count). She can be seen working in the art space Tuesday through Saturday, 11am to 2pm. The project, entitled "Hypergraphia," runs through February 18. (via Laughing Squid)
1930′s New York Imagines 1980
Uploaded by tenorlord Photo from NYPL In the 1930s, people had a much different vision for what the 1980s would look like for New York City. This image is from the New York Public Library archives, and is captioned: "New York in 1980 as imagined in a new talking picture" (from 1930). Just look at how clean everything is! Nothing like the real '80s, which looked a bit...
3 tags
Food Trucks Come To Battery Park City
BATTERY PARK CITY — A new food truck lot is opening Monday in Battery Park City, spicing up lunchtime offerings in the neighborhood. Kimchi Taco Truck, Taim Mobile, Gorilla Cheese and Van Leeuwan Artisan Ice Cream will all make appearances on the lot's opening day at the World Financial Center Feb. 6, the office complex announced Friday. Read the whole story: www.dnainfo.com
3 tags
NYPD's Finest Photographer
Some photos, after the link, from Antonio Bolfo, a NY cop and art school graduate. Full story from NYT
6 tags
"What Are You Doing Tonight?" Asks Animal NYC
A very refreshing take on engaging people in the streets of NYC. Produced by Animal NYC. It all starts with 5 words, "What are you doing tonight?".  Take a look at the ongoing web series and enjoy the very honest responses. What Are You Doing Tonight?: Wall Street from ANIMALnewyork.com on Vimeo. What Are You Doing Tonight? Staten Island from ANIMALnewyork.com on Vimeo. What Are...
8 tags
Gramercy Typewriter Co. - A True NYC Story
A New York Story - "Gramercy Typewriter Co." from Prospect Productions on Vimeo. Eight million people live in New York City. The great metropolis needs no more introduction than that, but Paul Schweitzer does. Read more HERE via HuffingtonPost
1 tag
Have a look at our YouTube channel, Thanks! →
7 tags
CBGB's to reopen?
It may be coming back, and soon. We have it on good authority that the legendary venue is still alive in spirit, and angling to take over a new space in Manhattan. (via Gothamist) Also see this article on How Many Times Can We Say Goodbye To CBGB?
6 tags
Make Art, Get Health Care →
Got talent, but can't afford a visit to the doctor? A new program at the Lincoln Hospital in the Bronx is offering a unique healthcare option for uninsured artists and entertainers in exchange for their creativity.
3 tags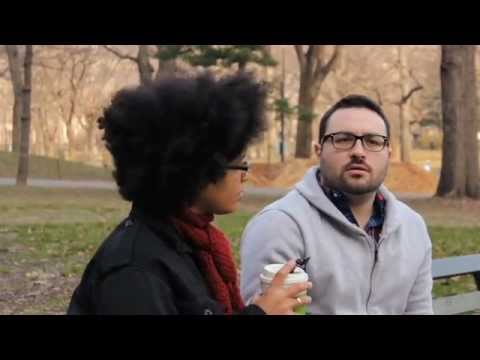 6 tags
3 tags
4 tags
2 tags
ONLY IN NEW YORK CITY
We found this online today and had to share it with you. This video was uploaded on the 3rd and is an awesome example of how great our city is. Check it out. . "Uploaded by mybs86 on Jan 3, 2012 okay- what you are about to watch is a true new york experience. what originally started out as a typical nyc subway ride turned into an awesome performance by two people who have never met before. i...
5 tags
Free music to help inspire creative ideas.
Please enjoy some free music. GHOSTLY ESSENTIALS: MUSIC FOR IDEAS A 10 song experience of Ghostly's artists, each with a unique mood. The Music for Ideas compilation is a joint effort between Ann Arbor-founded Ghostly International and TEDxUofM; it's release coincides with TEDxUofM 2011: Encouraging Crazy Ideas, the second annual self-organized TED summit at the University of...
7 tags
Win a print from the New York Types show.
This is your last chance to win a print from the New York Types art show. Just like our Facebook page to enter. Check out the work here.
5 tags
3 tags
How the Real Life "Truman Show" Begins
"The performance artist who gave birth in a New York City art gallery is now focusing on raising her son as a work of art. "Raising Baby X: The First Year" will comprise of artwork focusing on his milestones. [Marni Kotak] will include her experiences breastfeeding him, playing with him and reading bedtime stories. It will conclude with an exhibition and memoir." Read on.
8 tags
Watch
"A new project from a trio of New York University students seeks to transform that monumental sum into a public good. MetroChange is their concept for a charity platform that would make it simple for subway riders to donate spare change to nonprofits. With a swipe at MetroChange kiosks set up in highly-trafficked subway stations around the city, subway riders could scan their card to see how...
5 tags
"In a recent study, New Yorkers were ranked as the fastest pedestrians in the..."
– http://www.good.is/post/the-good-city-life-why-new-york-s-life-expectancy-is-the-highest-in-the-nation
6 tags
4 tags
4 tags
You are listening →
"The thoughtfully curated website creates a multilayered experiences of a city's vibes through music, photos and even audio from police radio. (Hey, living in a city has its down side!) It is the perfect website to keep open in a back tab while you do other things, and slowly forget where you are and drift to where you want to be. Choose from New York, Los Angeles, Chicago, San Francisco or...
3 tags
2011 RECAP
The closing of 2011 marks the end of our inaugural year (even though we're really only five months old). We've collected a ton of great Script entries, 51 of which have been given new life through New York Types. This next year will be full of new events, involving artists from several different media (music, comedy, theater, etc.), all immortalizing those weird/funny/poignant/angry, yet...